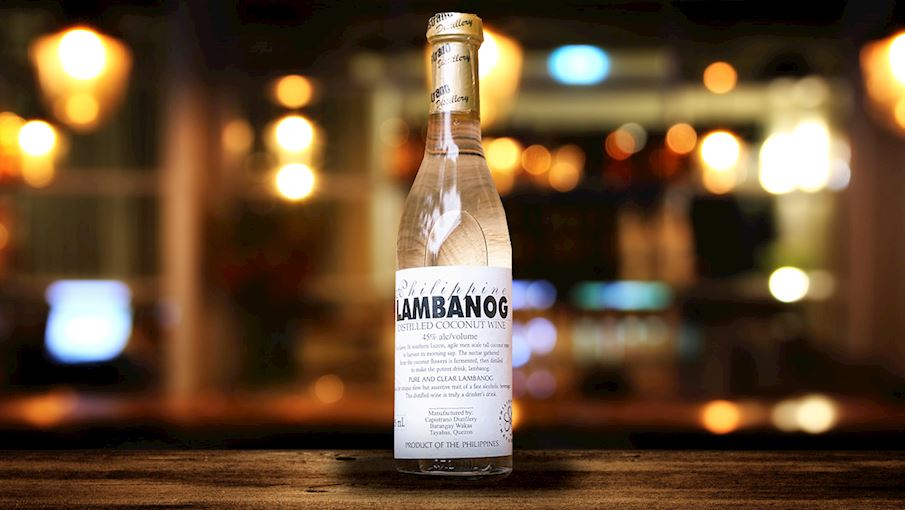 Quezon province's popular drink, the Lambanog, ranks 10th in the 10 Best-Rated Spirits in the World list released by the food encyclopedia, Taste Atlas.
The alcoholic drink traditionally produced and enjoyed in the Quezon province of the Philippines is made from the fermented sap of the coconut palm. The Filipino drink was given a rating of 4.3 stars out of 5 and earned a spot in the top 10 best-of-list released on March 13, 2023.
Lambanog is described in the Taste Atlas feature article announcing the list:
"It is a clear, colorless spirit that is quite strong, with the usual alcohol content at around 40% ABV. Apart from the classic version, modern varieties are often tinted, sweetened, and flavored. Lambanog is traditionally enjoyed neat, usually as a shot, but it also blends well in cocktails and mixed drinks.
"In the past, it was frequently produced by farmers, similar to a local version of moonshine, but recently it has mostly shifted to factory production, and its quality has significantly improved."
The Best-Rated Spirits in the World list is topped by the Scotch drink of Islay in Scotland.
Here is the complete list of the 50 Best-Rated Spirits in the World:
#10 Lambanog from Quezon, Philippines! Tagay na! @TasteAtlas https://t.co/TqouqrRBjO

— GoodNewsPilipinas.com (@GoodNewsPinas_) March 21, 2023
Earlier this year, Taste Atlas named Filipino street food Lumpiang Shanghai in the Top 50 of the 100 Best Rated Street Foods in the World. Taste Atlas audience ratings previously named Philippine cuisine in the World's Top 100.
SEND CONGRATULATIONS in the comments below to the people of Quezon and the makers of Lambanog for the Top 10 ranking on the Best-Rated Spirits in the World!
Good News Pilipinas is a Lasallian Scholarum Awardee. TELL US your good news story tips by messaging GoodNewsPilipinas.com on Facebook, Twitter, Instagram, or e-mail editor@goodnewspilipinas.com and WATCH Good News Pilipinas TV YouTube & Good News Pilipinas TikTok for more Filipino Pride stories!
The post Quezon's Lambanog ranks 10th world's best-rated spirit appeared first on Good News Pilipinas.