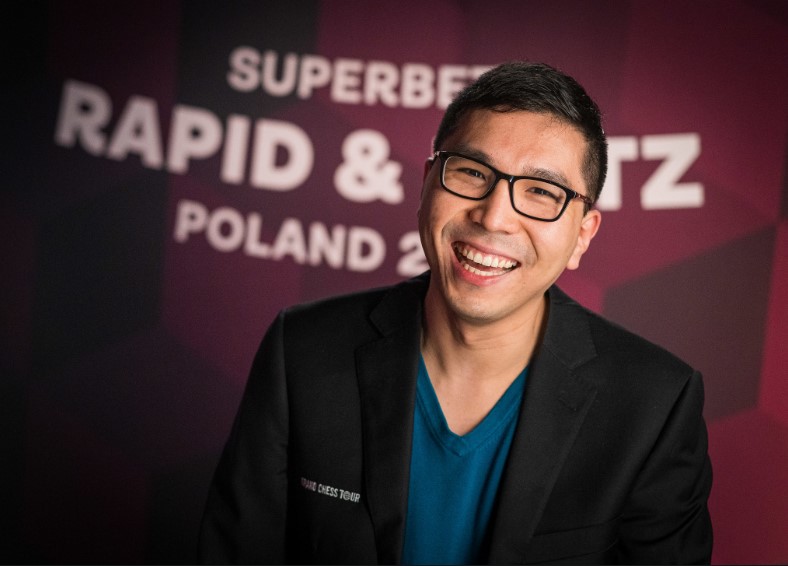 Born in the Philippines, global chess champion Wesley So is now in hot pursuit of the lead in the prestigious 2023 Grand Chess Tour (GCT). As the tour enters the final day of its second event, the Superbet Warsaw Rapid & Blitz, eyes are on this powerhouse player, who has the potential to make history with an unprecedented 3rd GCT title.
Back in 2021, So etched his name into the annals of chess history, winning his second GCT overall championship. Despite a hiccup in the tumultuous 2022 edition, the three-time United States Chess Champion now appears to be back in his stride, eyeing the GCT crown once more.
2023's Grand Chess Tour is unfolding in all its grandeur, with a whopping $1.4 million total prize fund split between five riveting events, combining classical chess tournaments with rapid & blitz competitions across Europe and the United States.
The Journey Began: Superbet Chess Classic Romania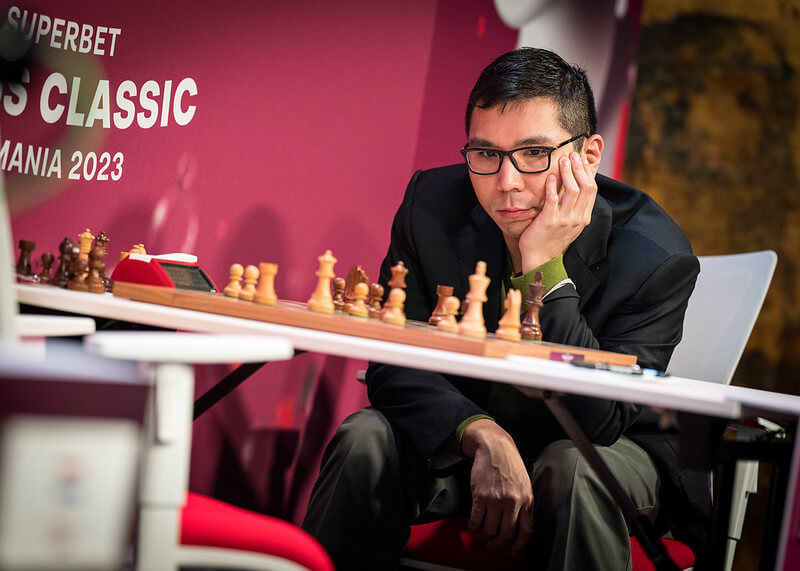 The inaugural event of this season was the Superbet Chess Classic held from May 5-15 in the historic city of Bucharest, Romania. Ten players, each with a steely resolve, competed for their share of the substantial $350,000 prize fund.
So showcased his immense talent right from the start, clinching a significant victory over Alireza Firouzja on the first day, and proving why he is one of the top players in the game. He maintained consistency throughout the event, culminating in eight straight draws. His steady performance secured him a spot in a four-way tie for second place alongside Firouzja, Anish Giri, and Richard Rapport, with each one earning 7.8 GCT points.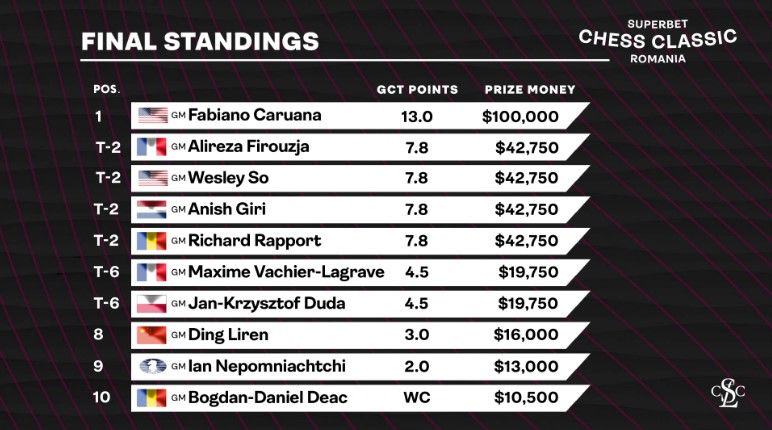 The Chase Continues: 2023 Superbet Rapid & Blitz Poland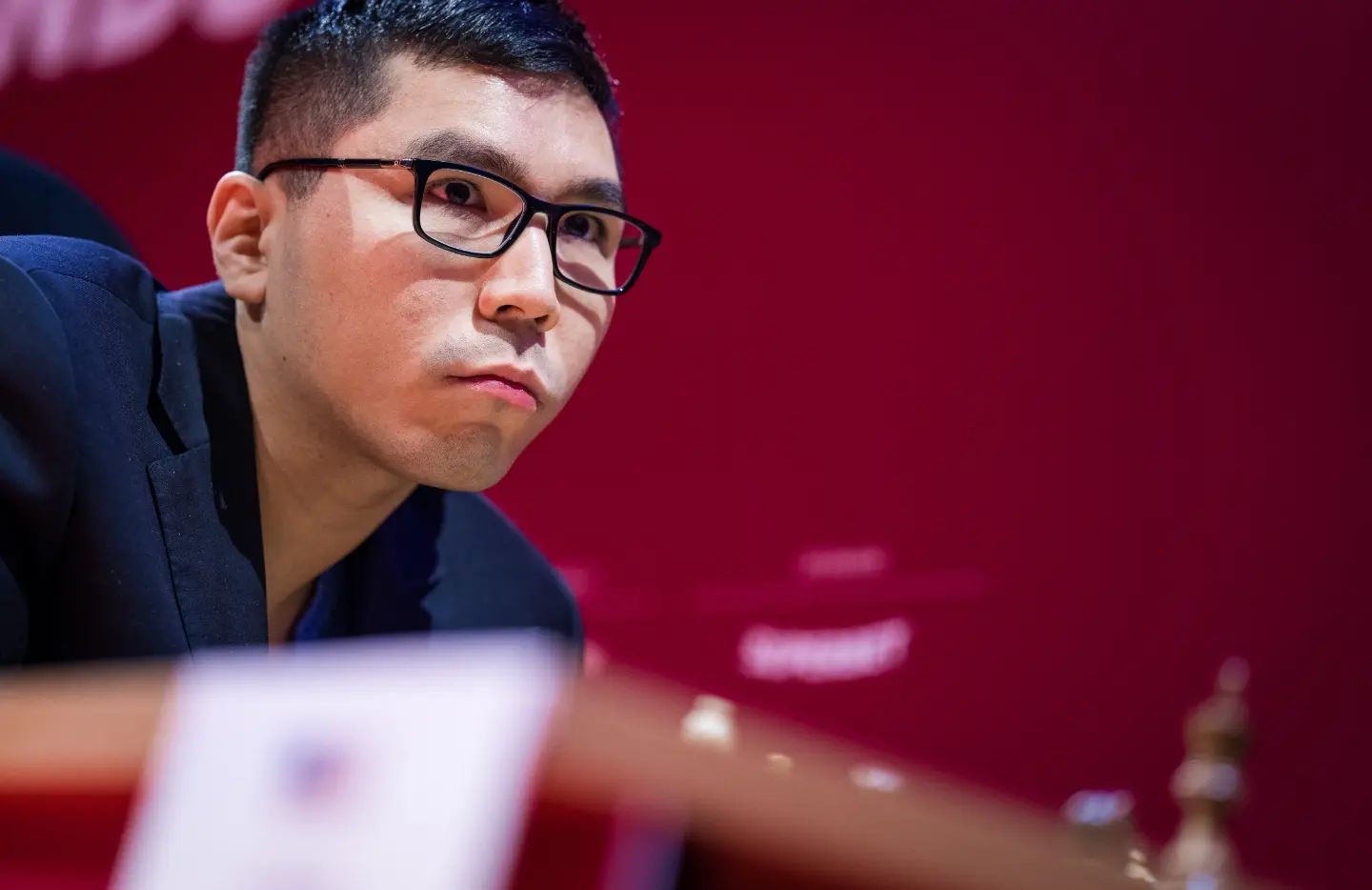 The second stage of the Grand Chess Tour 2023 picked up the pace with the Superbet Warsaw Rapid & Blitz scheduled on May 21-25. With $175,000 in total prize money up for grabs, the competition is fierce.
As of day 4 in Warsaw, Wesley So, having garnered 16.5 points, is nestled in solo 3rd place, right behind the current World No. 1, Magnus Carlsen (17.0), and still within reach of the event leader, Poland's Jan-Krzysztof Duda (17.5).
So had a commendable run in the Blitz Round Day 1, securing wins over Carlsen, Levon Aronian, and Bogdan-Daniel Deac. His high-caliber game against Carlsen, where he masterfully wielded his bishop in the endgame, was a standout moment, earning him two extra pawns and an upset over the former world champion.
Wesley So is hot within striking distance of winning the Superbet Rapid & Blitz event of the 2023 #GrandChessTour @GrandChessTour https://t.co/H9syNCXrwJ

— GoodNewsPilipinas.com (@GoodNewsPinas_) May 25, 2023
With the conclusion of the Superbet Warsaw Rapid & Blitz on the horizon, Wesley So is set to make his move. The chess world is brimming with anticipation as to whether this Filipino-born champion can maneuver his way eventually to an unprecedented third GCT title.
Want to witness the thrilling conclusion of the Superbet Warsaw Rapid & Blitz and follow Wesley So's potential march to history? Tune into the Grand Chess Tour, streamed by the St. Louis Chess Club, to enjoy every captivating move.
Good News Pilipinas is a Lasallian Scholarum Awardee. TELL US your good news story tips by messaging GoodNewsPilipinas.com on Facebook, Twitter, Instagram, or e-mail editor@goodnewspilipinas.com and WATCH Good News Pilipinas TV YouTube & Good News Pilipinas TikTok for more Filipino Pride stories!
The post Can Wesley So Checkmate His Way to an Unprecedented 3rd Grand Chess Tour Title? appeared first on Good News Pilipinas.