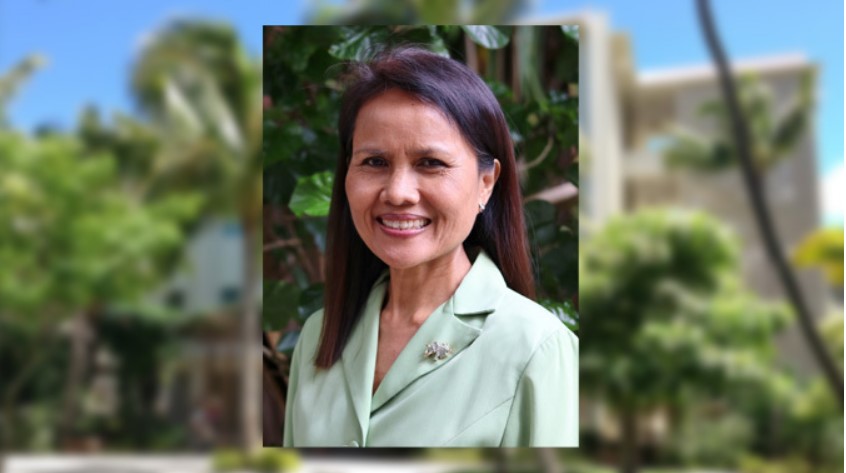 Filipina trailblazer Clementina D. Ceria-Ulep has made significant strides in the field of nursing and healthcare administration. She has recently been appointed the permanent dean of the University of Hawaiʻi at Mānoa School of Nursing, which was renamed last year as the Nancy Atmospera-Walch School of Nursing (NAWSON) in honor of the Philippine-born immigrant woman leader from Vigan.
The announcement of Ceria-Ulep's appointment came into effect on April 1, 2023. The esteemed professional previously held the position of acting dean from August 1 to October 31, 2021, and took over as interim dean on November 1, 2021.
Having joined the School of Nursing and Dental Hygiene faculty at UH Mānoa in 1993, Ceria-Ulep is no stranger to the institution. She has dedicated her career to imparting knowledge in both undergraduate and graduate programs while also undertaking various leadership positions.
UH Manoa Provost Michael Bruno expressed his contentment with Ceria-Ulep accepting the permanent dean position. "We are very pleased that Dr. Ceria-Ulep has accepted the permanent dean position to continue to lead the Nancy Atmospera-Walch School of Nursing in providing quality education, research and service for our students, faculty, alumni and community partners," Bruno stated. "Her long career in healthcare coupled with her dedication and passion for the profession, make her an asset to the school and the university."
As acting and interim dean, Ceria-Ulep was instrumental in providing academic and administrative leadership for the school. She was at the forefront of coordinating the school's academic, curricular, research, and service programs, ensuring the strategic plans of UH Mānoa and UH System advanced successfully.
Ceria-Ulep's clinical practice areas extend to adult health and administration. She has made significant contributions to research focusing on healthy aging, physical activity, and physical function. Her innovative mindset paved the way for the implementation of the Hawaiʻi Statewide Nursing Consortium in 2010 and the launch of the Doctor of Nursing Practice program in 2013.
Ceria-Ulep's leadership extends beyond academia as she was also co-principal investigator of a National Institutes of Health grant promoting physical activity among Filipino older adults. As the chair of the Long-Term Care taskforce of the Faith Action for Community Equity (FACE), Ceria-Ulep worked diligently with local and national organizations to pass Act 102. This landmark law offers a daily allowance to working families to fund caregiving services for elderly family members, making Hawaiʻi a national leader in elder care.
Her gratitude upon receiving the appointment is palpable. "I welcome this opportunity with gratitude and joy! I am honored and privileged, and at the same time humbled to be selected as the permanent dean of the UH Mānoa Nancy Atmospera-Walch School of Nursing," Ceria-Ulep expressed.
Ceria-Ulep's success as a leader has garnered her numerous accolades, including the Outstanding Alumni of the UH Mānoa School of Nursing and Dental Hygiene and the Excellence in Nursing Research Award from the Filipino Nurses of Hawaii, to name a few.
With her unwavering commitment and strategic vision, Ceria-Ulep aims to take the Nancy Atmospera-Walch School of Nursing to new heights of success. As an alumna of UH Mānoa, where she earned her bachelor's of science and master's of science in nursing administration, she brings a wealth of expertise and personal attachment to her role. The future of the school of nursing, under her leadership, is bright and promising.
Filipinos making their mark in Hawaii include Nancy Atmospera-Walch, the first Filipina-born immigrant honored by the University of Hawaii School of Nursing which now bears her name, and Roy Macaraeg, the first Filipino General in Hawaii Army National Guard,
SEND CONGRATULATIONS AND WELL WISHES in the comments below to Clementina Ceria-Ulep, the permanent dean of the University of Hawaii at Manoa's Nancy Atmospera-Walch School of Nursing!
Good News Pilipinas is a Lasallian Scholarum Awardee. TELL US your good news story tips by messaging GoodNewsPilipinas.com on Facebook, Twitter, Instagram, or e-mail editor@goodnewspilipinas.com and WATCH Good News Pilipinas TV YouTube & Good News Pilipinas TikTok for more Filipino Pride stories!
The post How Did This Inspiring Filipina Rise to Become Dean of Hawai'i's Renowned Nursing School? appeared first on Good News Pilipinas.